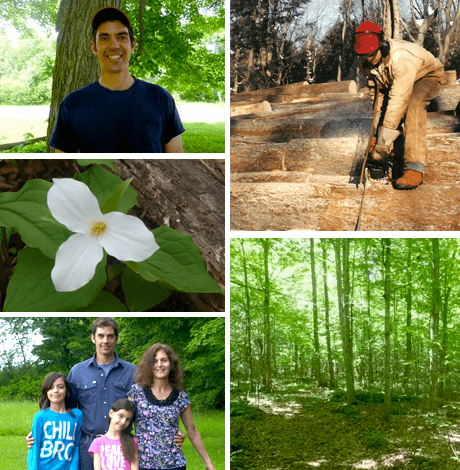 Gibbons Logging and Firewood is owned and operated by David Gibbons and family in Frankville, Ontario. We have been in business since 1994 supplying high quality firewood and logging services throughout eastern Ontario.
Our firewood mainly comes from timber harvesting projects in local, privately owned woodlots. The mature or lower quality timber (that will not make good logs for wood products) are cut for firewood. The healthier and younger trees are left to flourish. Older "wildlife" trees and "seed" trees are also left standing. We also occasionally have wood from Crown land stand improvement harvests or wood from clearing sites when land is cleared for agriculture.
David has extensive logging experience gained from more than 20 years of harvesting pine, hardwood and pulpwood on all different types of terrain in many different locations. He has worked on large Crown land sustainable timber harvesting in locations such as Algonquin Park and selective harvests in privately owned woodlots.
We are proud to be a part of Ontario's long established forestry industry, responsibly harvesting a renewable resource and providing our customers with a high quality product that is local and affordable.